missing women
Posted by:

Anna Wilkinson

on

February 05, 2013 / 6:28 PM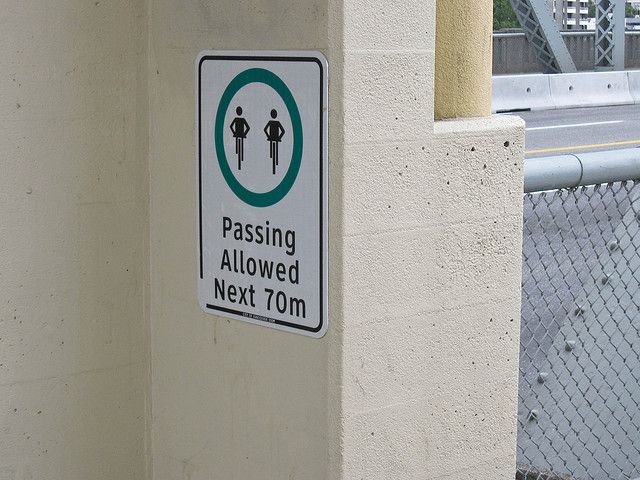 Innovators, thinkers, and trailblazers across the city are rejoicing at the news that the ever-popular speaker series, TED, is moving its headquarters to Vancouver in 2014. But that's not the only kind of talk happening around town this week: the city held open houses last week surrounding new proposed bike lanes that may make access to the MOV and Point Grey much safer, complaints are flying around a failed energy-efficiency program, and after much discussion, the city will be responding to a recommendation made by the B.C.'s missing women inquiry. Of course, after all of the talk is done, we're hoping to see some very real results, practical solutions, and measurable progress.
Bike Lane Buzz. 
Chances are if you've ever ridden a bike or walked the streets near the MOV you've encountered high traffic volumes and at least a couple inconvenient crosswalks. A city proposal shopped around at three open houses last week aims to change this. 
As the city website states,
 "The Point Grey Road - Cornwall Avenue Corridor Active Transportation Project proposes creating a safe, convenient and comfortable connection for pedestrians and cyclists between Burrard Bridge and Jericho Beach." You can find the all the proposed solutions 
here
 and can join the conversation by taking a survey 
here
.
Home Energy Loan Fail.
 A loan program for homeowners looking to reduce their house's carbon footprint looks as though it will no longer be offered by the city. 
As The Vancouver Sun reports
,
 "Had the program worked as well as city officials and politicians hoped it could, it would have led to as many as 3,000 homes a year being retrofitted with high-efficiency furnaces, hot water heaters, windows and insulation." But complaints surrounding the loan ranged from interest rates being too high to feeling that it wasn't worth it to extend the maximum amount, $10,000, over a 10-year period.
As it stands, it's unclear if the city will continue to be involved in the program. 
Sex Trade Liaisons. 
Meanwhile, 
the city will be hiring two liaisons to work with the sex trade community
 following 
commissioner Wally Oppal's recommendation. As the Georgia Straight explains, the new employees will liaise with the city, community groups, police, and those involved in survival sex trade to prevent and reduce violence. However, another of Oppal's five recommendations is currently being neglected: the WISH Drop-In Centre which provides 24-hour emergency services to women is suffering a lack of funding which Mayor Robertson finds concerning. Task force members and city staff will meet again in June to discuss solutions and their progress. 
At the MOVeum:
Posted by:

Anna Wilkinson

on

November 27, 2012 / 8:03 PM
This week a shout out to a beloved, but long gone butcher shop on Granville got us thinking about instances where the city missed a chance to preserve its social institutions and foster its creative forces. From saying goodbye to a car-free block downtown to a long-awaited report on the Downtown Eastside missing women, there are certainly plenty of things to ponder on the current social and political horizon. However, these do not just represent some missed opportunities, they also offer chances to reflect, critically analyze, and move forward from where we are now.
Block 51. It looks like the pedestrian-only block adjacent to the Vancouver Art Gallery on Robson Street will revert back to its former incarnation as a transit and traffic artery in the city. As the Globe and Mail reports the public space provided by Block 51 has been very popular over the summer but as the winter has set in, it has become much less animated, leading to the decision to open it to traffic again. While this may be the end of a central gathering place in the vicinity for the time being, the city has recognized the vital importance of these kinds of spaces, identifying other areas on Robson, Granville, and Hamilton as potential permanent gathering places.
Missing Voices. Commissioner Wally Oppal has submitted his final report on the investigation of the missing women cases in the Downtown Eastside between 1997 and 2002 and as the Georgia Straight reports, it will be made available to the public in mid-December. However, some have already pointed out some flaws. Kasari Govender of West Coast LEAF stated, "This inquiry was a missed opportunity to include the voices of marginalized women, of marginalized communities, and those who were directly impacted by the subject matter of the inquiry. It perpetuated the very problems it sought to alleviate," But as the reaction to the report has already shown, many legal organizations, non-profits, and media outlets seem to be poised to continue the conversation, critically reflecting on the ongoing discrimination against women, Downtown Eastside residents, and sex-workers in the city and making their own recommendations.
Dude Chilling Park No Longer Quite So Chill. In case you missed it, Guelph Park in East Vancouver was briefly renamed Dude Chilling Park last Thursday. Artist Viktor Briestensky installed a sign with the new name after being inspired by a sculpture of a reclining man that inhabits the park. As the Province reports, Briestensky's goal was simply to promote intergenerational dialogue using humour. And although the sign was removed early Friday morning, it appears that Briestensky has partially succeeded; an online petition calling for the official renaming of the park is creating quite the buzz online, especially among Internet-savvy Vancouverites. Only time will tell if this ends up being a missed opportunity or an exciting example of art being used to reinvigorate an underused social space. You can check out the petition here. 
Posted by:

Erin Brown John

on

October 18, 2011 / 2:51 PM
#occupyvancouver dominates the news this week. Thousands of people gathered at the Vancouver Art Gallery for Occupy Vancouver's first General Assembly on Saturday. Many people are prepared to camp out for some time, though the ban on staking tents to the ground and cooking with propane makes this more difficult.
The Tyee asks people why they have chosen to take to the streets.
We Day. Meanwhile, another gathering for change: as 18,000 youth participate in We Day, where Mikhail Gorbachev and other speakers presented on the value of community service and youth engagement.
The Missing Women Inquiry is off to a rocky start with protests as several groups have chosen to not participate. Many groups are concerned that the lack of funding provided to advocacy groups for legal assistance for is a serious impediment to having their voices heard, and without their support for the process, it is uncertain whether the Inquiry will acheive its purpose.
Powwow. A huge powwow took place in the Downtown Eastside to honour First Nations elders.
Evelyn Lau was named Vancouver's next poet laureate in advance of the Vancouver 125 Poetry Conference later this week.
Re:CONNECT challenges Vancouverites to reinvision the city's eastern core and viaducts as a vibrant space.
No more pictures. Jeff Wall laments the loss of photogenic buildings in Vancouver.
Local food. A few months after being featured in MOV's Home Grown exhibit, the Home Grow-In Grocery closed suddenly, taking customers' deposits with it. Now the store has reopened with new owners, who are trying to regain the trust of their customers while building our local food infrastructure.
Ethnic enclaves. Is it time for Vancouver to have a Pinoytown?
Image: Ariane Colenbrander